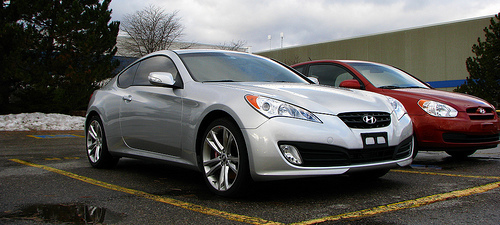 Playing into the ongoing financial crisis, Hyundai is offering to make car lease or financing payments, or allow cars to be returned if borrowers have difficulty making payments.
The new program, coined "Hyundai Assurance," powered by WalkAway, acts as a type of insurance policy for those who lose their jobs or their drivers license (for medical reasons) shortly after purchasing or leasing a new Hyundai.
It's also good for those who become unemployed due to health or disability reasons, or those transferred internationally for work purposes.
If you experience one of these "life changing events," you have the option of returning your vehicle without experiencing any hit to your credit rating or wallet, up to $7,500, within 12 months of lease or purchase.
Hyundai will also provide up to three months in financing or car lease payments in the event of involuntary employment or physical disability so you can get back on track and continue making payments.
To be eligible, you must have made at least two monthly payments and be current on your loan or lease.  It's good for all new makes and models, up to a year after lease or purchase.
If you return the vehicle to a Hyundai dealer, you must pay any additional balance amounts above the $7,500 Hyundai Assurance benefit amount (if any), based on dealer appraisal.
Hyundai claims it's the first automaker in the United States to offer a vehicle return program that allows you walk away from your loan or lease without worrying about negative equity.
The program is complimentary for the first year, so Hyundai dealers will likely attempt to upsell for longer periods of time.
(photo: msvg)